Joseph Cofer, PA-C
Physician Assistant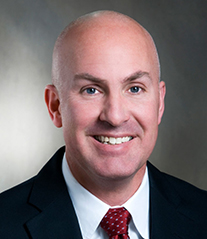 Joseph Cofer, PA-C
Joseph Cofer, PA-C is a Physician Assistant-Certified with over 17 years of orthopedic practice experience. He recently relocated to San Antonio from Charlotte, NC, and joins us from one of the largest Orthopedic practices in the country.
Joseph graduated Physician Assistant school here in San Antonio, at Fort Sam Houston at the Inter-Service PA Program (IPAP). He spent his first 4 years of clinical practice doing family medicine. During that time he also completed his Master's degree in Physician Assistant studies. In 2004, he was one of only 3 candidates in the USAF to be selected to the prestigious Orthopedic Fellowship program. He completed the program in 2005, and continued serving in the USAF as an Orthopedic Physician Assistant. He retired at the rank of Major from the Air Force after 20 years and relocated to Charlotte, North Carolina.
While in North Carolina, he practiced with OrthoCarolina for 10 years doing sports medicine, pediatric ortho, and helping staff their Orthopedic Urgent Cares. He also trained Physician Assistant students in Orthopedics.
He and his wife, Therese, and their 8 children decided to relocate back to the greater San Antonio Area and join Dr. Travis Burns Team. Joseph enjoys spending time with his family, exercising, and playing soccer with his kids.